The Top Strategic Public Safety and emergency response Trends for 2019
Thursday, January 31, 2019

12 PM ET | 9 AM PT
There are several significant, disruptive technology and operations trends that Mission Critical Partners feels will set the stage for the future of public safety over the next three to five years. Public safety agencies must understand these trends, begin preparing for them now, and understand how to adjust their operations in order to adapt. They are trends that cannot afford to ignored.
Join Mission Critical Partners on Thursday, January 31 at 12 PM | 9 AM PT for a live webinar to learn more about each of these trends, the implication for public safety organizations and what steps you can take in 2019 to prepare.
Topics of discussion include:
Artificial intelligence and integration with public safety

Integration of FirstNet with operations

Call-handling as a service
---
presented by: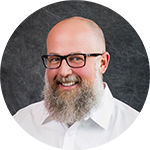 Dave Sehnert, Director of Innovation & Integration

Dave has more than eleven years of NG911 solution design and implementation experience, as well as six years of wireless 911 deployment experience. Dave's in-depth understanding of the industry and disruptive technologies provides clients with the ability to approach projects with a foundation from which innovative solutions can develop.

Bon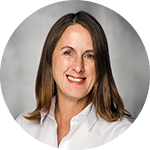 nie Maney, VP, Director of Facilities and Operations Services

Bonnie brings project management, information sharing and training expertise for federal, state and local public safety agencies. She brings more than 27 years of industry experience to her projects, and leads MCP's facilities and operations business group.
Sean Petty, Senior Technology Specialist
Sean is an emergency communications professional with wide-ranging IT knowledge in software, applications, hardware and databases. Sean's background includes expertise in IT, radio communications, telephony, and extensive experience with CAD implementation and administration.