don't miss this Complimentary, live webinar
Radio interoperability across jurisdictions and the role of firstnet
Date: monday, june 26, 2017 at 2:00 pm et
Duration: 45 minutes with Q&A


Hosts: brian malinich, Senior Technology Specialist, mission critical partners



Getting the call to your neighbor's PSAP is the first half of 9-1-1 interoperability, but what does my neighbor do with the call once they have it?
In this webinar we will discuss:
Real-world scenarios for establishing radio interoperability requirements to dispatch resources
How this functionality will greatly expand with the implementation of FirstNet
Webinar host: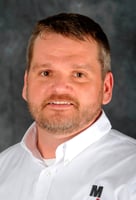 Brian Malinich, Senior Technology Specialist, Mission Critical Partners
Brian is a licensed Professional Engineer with 18 years of RF systems experience. As a Senior Consultant and Project Manager, he has been responsible for overall success of teams from quality of deliverables to balancing team utilization and in-direct labor. He has worked with public safety, utilities, academia, private business, transit, and Department of Defense funded Research and Development clients.