Mission-Critical Vendor Management 101

Tuesday, October 30, 2018


2 PM ET | 11 AM PT
The average mission-critical agency oversees more than 30 different vendors responsible for various network systems and operations. Agencies are more dependent on vendors than ever before and, as result, their spend and risk continues to increase and their satisfaction continues to decrease. During this webinar, we'll discuss steps that can be taken to improve vendor performance and drive more value from your agency's vendor agreements.
Discussion topics include:
The purpose and objective of vendor agreements
What's required to be in an agreement
How to facilitate accountability on vendor support performance
Strategies and guidelines in negotiating vendor support agreements
Space is limited. Register today.
---
presented by:
Mark Perkins, Senior Consultant, Mission Critical Partners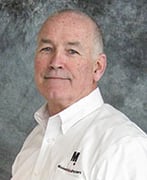 Mark's background includes oversight of call center operations, network and security operations centers, repair services, field service and managed services. He has significant experience in public safety, telco and enterprise markets. Mark brings more than 17 years of public safety communications experience to Mission Critical Partners.