CAD Technology Trends & Tips for CAD System Procurement
Thursday, May 31, 2018


2 PM ET | 11 AM PT
With all of the computer-aided dispatch systems and models available in today's market, how do you determine which solution will work best for your agency now, while also scaling to meet your future needs?
Join us for our May webinar where we'll discuss today's CAD system landscape, provide tips for identifying the best system for your agency and share real world CAD procurement and deployment experiences.
During this webinar we will also discuss:
Current CAD procurement trends
New CAD systems and technologies on the horizon
Tips for developing your CAD project RFP
Space is limited. Register today.
---
presented by:
Bob Scott, Project Manager, Mission Critical Partners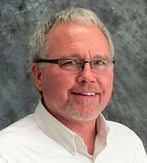 Bob served the Pennsylvania State Police (PSP) for 26 years where he had the opportunity to serve as a project manager for many large public safety technology projects and leveraged that experience into a successful career as a public safety consultant/project manager. For seven years in the private sector, Bob has managed and been a senior technical resource on numerous public safety projects, including large CAD/mobile data and RMS procurements.
Craig Meier, Communications Consultant, Mission Critical Partners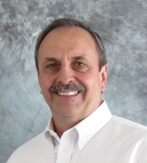 Craig is a senior program manager with project management professional and Six Sigma Green Belt certifications experienced in delivering large complex P25 radio communications systems, mobile data, CAD, in-car video, E911 upgrades, non-emergency 311 systems and records management systems for state and local governments. Previously, he worked as a senior level government agency manager holding a director's position within a major metropolitan police department.