How to Deploy an effective 911 Network Management Program
Strategies for preventing unplanned disruptions in your 911 center
Thursday, April 26, 2018


11 AM PT | 2 PM ET
In today's increasingly IP-based network environment, some of the biggest threats facing 911 call centers are unplanned network or application disruptions. These outages can be caused by hardware or circuit failures—or worse a targeted cyber attack—and gaps in support agreements and slow vendor response times can increase their severity. As a result, troubleshooting falls on the shoulders of PSAP management.
In our upcoming webinar we will discuss how PSAP network management is changing and how agencies must adjust to alleviate their risk.
In this webinar, you'll learn:
Why PSAP leadership is becoming more involved and taking on more responsibility when it comes to supporting public safety infrastructure
The critical factors impacting network reliability and continuity of operations in the PSAP
Common mistakes that are made in PSAP network management, and how they can be avoided
Key strategies for reducing the risk of cyber attack
Space is limited. Register today.
---
presented by:
Mark Perkins, Senior Consultant, Mission Critical Partners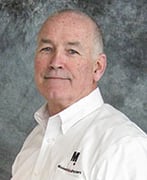 Mark brings more than 20 years of expertise in mission-critical public safety network management, support and maintenance that he's gained from managing network and security operations centers, field repair teams and depot repair services. He holds multiple Information Technology Infrastructure Library (ITIL) certifications, and has managed organizations with TL9000, ISO9000 and ISO9001 certifications. His expertise spans emergency services IP networks (ESInets), LAN and WAN networks, and land mobile radio network infrastructure for state, regional and county public safety organizations.